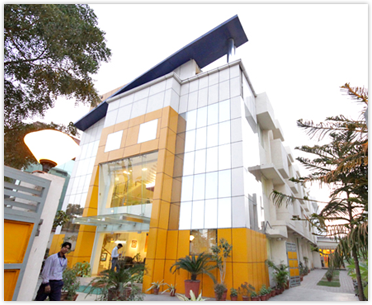 Welcome to Lepide Software Pvt. Ltd., one of the emerging software development centers for offering the state-of-the-art data recovery solutions. Since its inception, the company has evolved with new paradigms and methodologies for nurturing the software solutions that are equipped with data recovery and email migration expertise. Each and every single solution, the company offer is optimized to build trustworthy relationships amongst users of various categories and backgrounds.
The early foundation of the company is laid out in the year of 2005 with the name, Nucleus Data Recovery Private Limited. The core architects behind this intellectual move were the visionaries and experienced, Mr. Sandeep Verma, Mr. Rupesh Kumar, Mr. Anil Verma and Mr. Sudesh Kumar who are possessing the flair of industry standards and data recovery proficiency.

Progressing towards the several achievements, the company had been in the process of broadening the scope of its software solutions and introduced the intelligent IT Management infrastructure solutions. Later in the year 2010, the company´s name was changed to Lepide Software Pvt. Ltd. to signal the presence of its productivity and accolades received by clients from all across the globe.
OUR VISION
We are endeavoring to meet compliance for developing the innovative data recovery solutions. We also believe in growth by continually providing beneficial solutions to markets we already serve, and at the same time intent to expand into new areas to define our expertise.
OUR MISSION
We are driven by motivated and skilled workforce who experiment to update our software range for delivering the outstanding results. Our mission is the frequent advancements to assist our clients protect and recover their business data with highest guarantee at minimum charges.
OUR BELIEF
We are pledged to deliver outstanding data recovery services that are of highest standards. We are committed to follow the international software development process with critical involvement of our clients to make the software effective and competent in dealing with crucial real life problems and scenarios.
Comprehensive Solutions

we have in our store for you
We have the full-fledged range of software solutions which are fully equipped with competencies to recover all kinds of mailboxes that are based on Microsoft Outlook, Exchange Server, and IncrediMail platforms. Our software are enabled with cross-platform competencies, which extends the data recovery services to versatile Operating Systems like Windows, Apple, Macintosh Linux, Novell Netware and Unix. In addition to this, our products are developed to recover data files of Virtual Hard Drives, Digital Media, Tape Data, Apple iPod, etc. Furthermore, you can utilize our software to recover varieties of corrupt Database, which includes MS Access, SQL, SharePoint, Project Server, DBF, Paradox, and MySQL databases.
We also have comprehensive solutions for facilitating the technological migration of sophisticated email server platforms into the other one. Our software can perform the crucial migrations of Lotus Notes to Outlook, Exchange to Outlook, MBOX to Outlook, Novell GroupWise to Exchange, Novell GroupWise to Outlook, Office 365 migrator to Lotus, etc. You can explore our store to get the detailed information about our software categories.